»Du bist zu klein«, SOX, Berlin, 2012
SOX is a project space in public space in Oranienstrasse, Kreuzberg, consisting of a single slender shopwindow, basically a large vitrine.
I built in a brand new window from the do-it-yourself store at a tilted angle. The window opens the view into a courtyard, a view which
is usually withhold from the passers-by. So the window allows the view from both sides.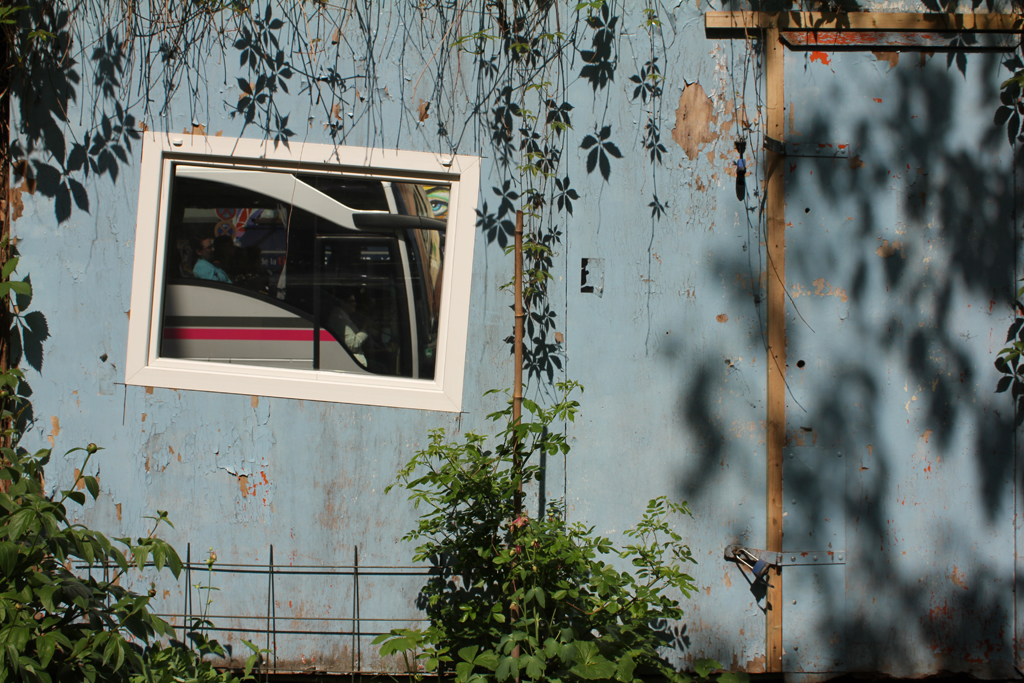 »Du bist zu klein«, 2012, window 100 x 75cm, primer on leaflet 40 x 60cm, ink jet print 21 x 30cm (view from the back side)
»Du bist zu klein«, 2012, window 100 x 75cm, primer on leaflet 40 x 60cm, ink jet print 21 x 30cm (view from the back side)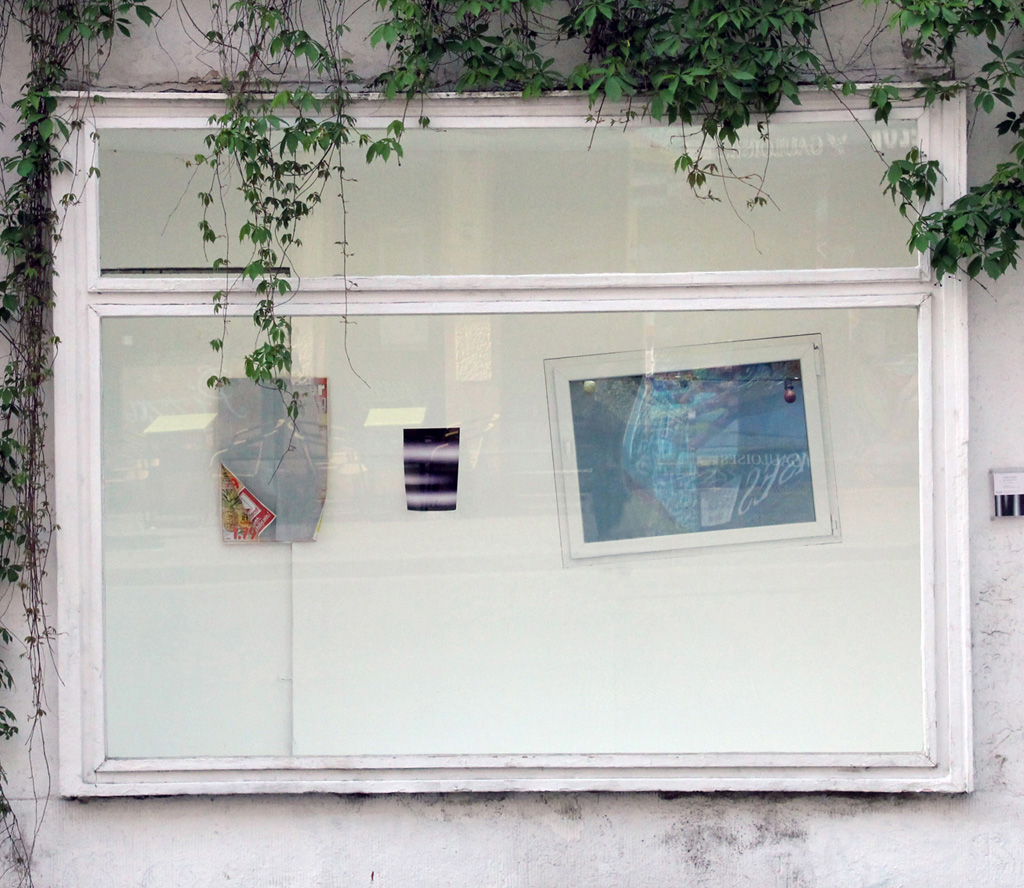 »Du bist zu klein«, 2012, window 100 x 75cm, primer on leaflet 40 x 60cm, ink jet print 21 x 30cm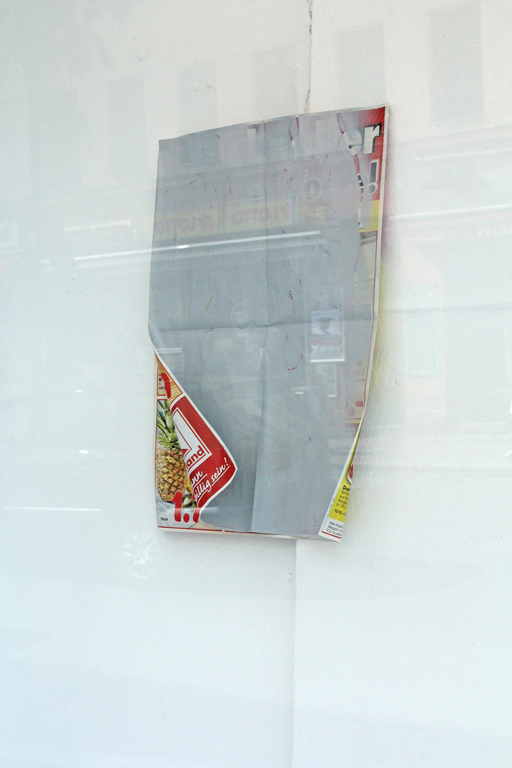 »Du bist zu klein«, 2012, window 100 x 75cm, primer on leaflet 40 x 60cm, ink jet print 21 x 30cm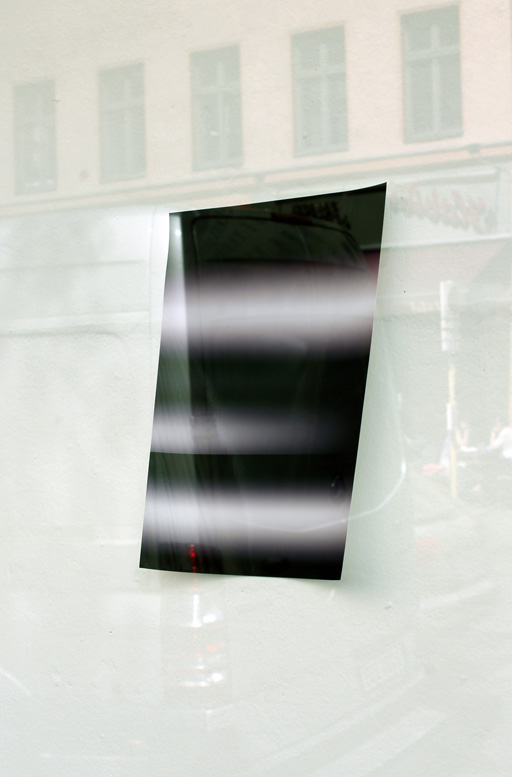 »Du bist zu klein«, 2012, window 100 x 75cm, primer on leaflet 40 x 60cm, ink jet print 21 x 30cm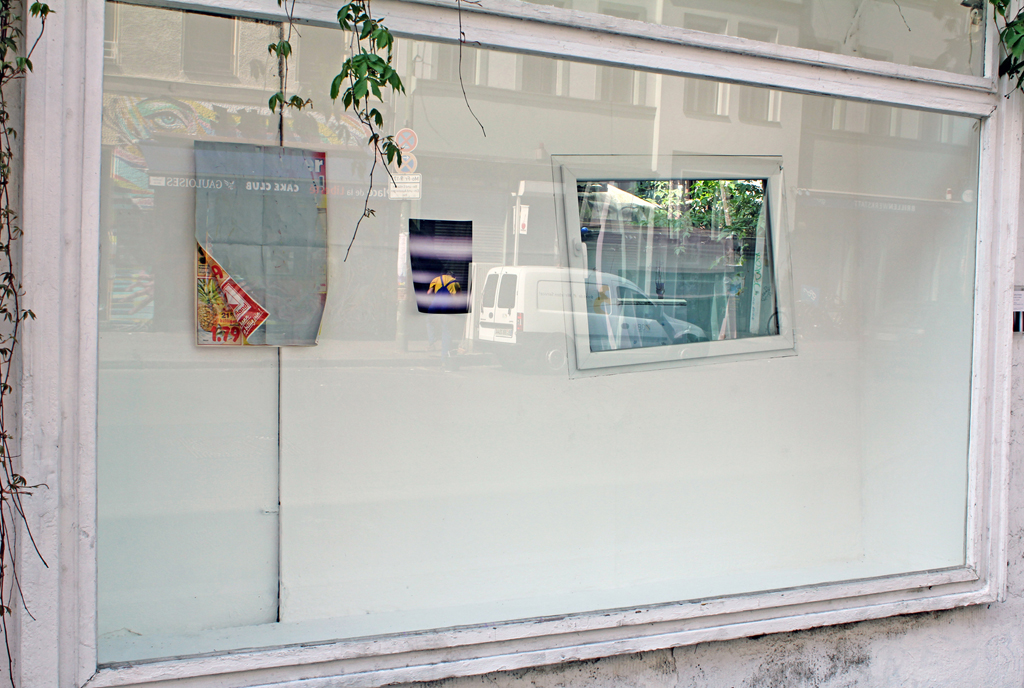 »Du bist zu klein«, 2012, window 100 x 75cm, primer on leaflet 40 x 60cm, ink jet print 21 x 30cm